Headteacher's Welcome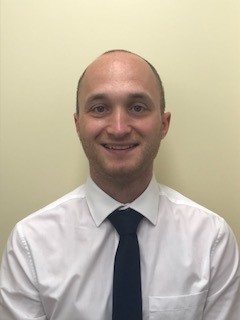 A Welcome from Mr Porter
I would like to offer you a very warm welcome to the Corringham Primary School, where we provide an enriched education. Set within a small English town in Essex, our school is located in the heart of Corringham and we are proud that our school reflects and celebrates our community which we have served since 1870. We are highly ambitious, passionate and determined to achieve success in every aspect of school life. All of our staff and Governors share this vision and work together to make sure this remains a reality. At Corringham Primary school we nurture happy, balanced, confident and inquisitive children – aiming to be the best than we can be.
Our commitment to the pastoral care, wellbeing and all-round development of each child, combined with an ethos of broad-minded and inclusive learning are at the core of the school. This can be felt within every classroom, playground and beyond, from pre-school to Year 6. We strive to strike a balance between encouraging children to step out of their comfort zone, seek adventure and develop resilience, while ensuring that they feel fulfilled, secure and supported. By the time your children leave our school our aim is to have broadened their horizons, developed their all-round potential and given them the view that education is an enriching and enjoyable experience.
Since joining the school, I have seen that this is a thriving and happy community for staff, pupils and their parents to be a part of. We believe that educating children is a task jointly shared by home and school. Children benefit most when we work closely together and there will be many opportunities for you personally or as part of our very active PTA, to be in and around school, both formally and informally. Corringham offers an individual learning experience which nourishes each child's resilience, determination and self-confidence from the moment they join the school.
We have an excellent range of after school activities, which the children enjoy and value. Our school provides quality wrap around care from 7:15am to 6:15pm and provide school holiday club provision for school hours - this helps many of our working parents.
If you would like to find out more about our school, come and experience Corringham Primary School through a private visit or at one of our events, and see what we have to offer your child and your family.
I thoroughly look forward to meeting you.
Mr Lee Porter
Headteacher Ortu Corringham Primary School