Science
Welcome to Science at Corringham Primary. Please click the image below to see the subjects intent:

To ensure that pupils learn and build on their subject knowledge from Reception to Year 6 Corringham devised our curriculum progression maps:

EYFS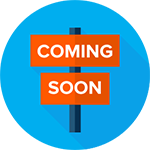 Year 1
This Autumn term, Year 1 have enjoyed their Cornerstones topic 'Paws, Claws and Whiskers'. They launched their lessons by visiting a local Dog Kennel, Kynite Kennels. In their Science lessons they then explored a range of different animals including humans; learnt how to classify groups of animals; identified what foods they eat; and labelled the different body parts. To finish the topic, they then completed their own experiments to see if they could leap like a frog, smell like a dog, fly like a bird and slither like a snake. Finally, they had a special visit from a farmer to ask any last questions. Look at these pictures to see what they got up to.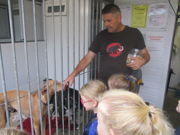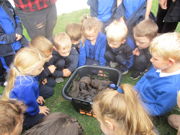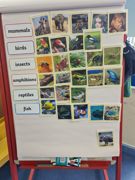 Year 2
During the Autumn term, Year 2 enjoyed exploring materials in their 'Muck, Mess and Mixture' topic. To launch the topic they did exactly what it says on the tin, they got messy! They squished, squashed, poured, sniffed and sprinkled. From this task they explored new scientific vocabulary to describe the materials they were exploring. The children had great fun. Later in the topic, they used this knowledge in DT to bake bread and make icecream whilst learning about how materials can be changed.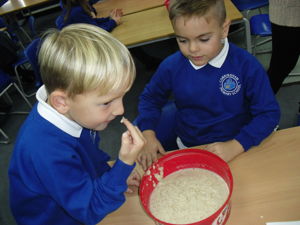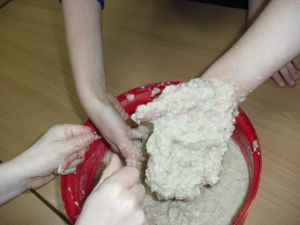 Year 3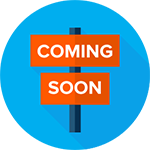 Year 4
Do you enjoy working scientifically? As a part of Year 4's 'Blue Abyss' topic, Year 4 have been asking relevant questions about how brine shrimp grow.
'Do brine shrimp prefer large or small amounts of water?'
'Do brine shrimp prefer fresh or salt water?'
'Do brine shrimp glow in the dark?'
Then they have carried out their very own experiment to test their ideas as a way of answering their queries.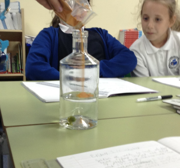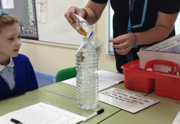 Year 5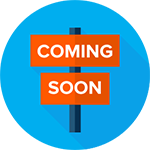 Year 6